MAN Rollo is renowned for its knowledge about energy generation in a wide range of sectors. And we go much further than just supplying the engine. Whether you are looking for an engine to assemble your own generator sets or a complete solution for your hotel or biogas plant, we have the right product for you. Available all over Europe thanks to our European partner network. The gas engines are available in the capacity range of 37 to 550 kW for use with natural gas and biogas and can be purchased in 50 Hertz and 60 Hertz configurations.
The advantages of Powergen gas engines:
Proven performances in the field
Reliable
Robust and compact
Efficiency due to long overhaul intervals and service life
Low emissions
The values specified in the engine summary are based on 1,500 revolutions per minute, 50 °C and NOx emissions of 500 mg @ 5% O2.
You can reach out to our account manager for more information about powergen gas engines:
Dennis Singeling
Email: d.singeling@manrollo.com
You can reach out to our account manager for more information about powergen gas engines: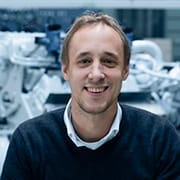 Jeroen van der Velde
Email: j.vandervelde@manrollo.com
You can reach out to our account manager for more information about powergen gas engines: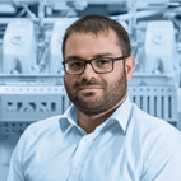 Scott Briance (UK & Ireland)
Email: s.briance@manrollo.com