MAN maritime diesel engines
As the exclusive distributor in the Benelux, MAN Rollo supplies high-speed MAN ship's (diesel) engines with a capacity of 147 to 1,397 kW. The engines are reliable, compact and powerful. They stand out in the market thanks to their low weight, fuel consumption and maintenance costs. The engines are used to propel utility vessels, patrol ships and yachts (15 to 30 metres) and as auxiliary and emergency engines on coastal and marine vessels. Emission reduction is an important factor in the maritime sector and the MAN engines comply with all inland waterway and shipping standards, such as CCR, IMO and EIAPP.
Our engines use the Common Rail technology. This has a number of specific advantages, such as a low capacity-weight ratio, rapid acceleration due to high torque at low resolutions, low fuel consumption, low noise levels and lower vibrations.
Would you like to know more about our MAN marine diesel engines? Please ask our account manager: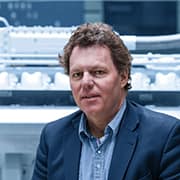 Karel Schuurman
Email: k.schuurman@manrollo.com
Would you like to know more about our MAN marine diesel engines? Please ask our account manager: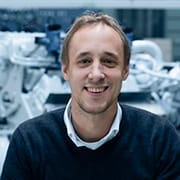 Jeroen van der Velde
Email: j.vandervelde@manrollo.com