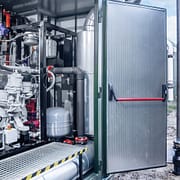 Van Oosten generates green energy from manure and organic waste

MAN Rollo supplies combined heat and power plants (CHPs). The efficient conversion of biogas to heat and electricity can be used for numerous applications. The CHPs are highly efficient and have low energy costs.
Henk van Oosten, owner of a mixed farm in Friesland, the Netherlands, has four CHPs that MAN Rollo supplied with MAN engines.

In 2006, Van Oosten started to ferment manure. He came in contact with MAN Rollo via the constructor of the fermentation plant, who had good experience with MAN biogas engines. Van Oosten started with one engine and currently has four. The engines easily meet Van Oosten's expectations. "They are good, strong and reliable engines. Biogas can vary in quality, however, in spite of that our engines continue to run at least 8,000 operational hours per year," says Van Oosten. The farm entered into a full-service maintenance contract with MAN Rollo for a period of ten years. "We are very satisfied with the service offered by MAN Rollo. Maintenance is carried out on time and professionally. And if we happen to encounter problems between services, a single telephone call is sufficient, also in the weekends. We have a good relationship with the MAN Rollo mechanics, they know all of the ins and outs."

Heat utilisation
For the green energy he supplies, Van Oosten receives support from the SDE+ (encouraging sustainable energy) scheme. This means that he must meet various conditions. For instance, he must use the majority of the heat that is generated when fermenting manure. To do so, he built a dryer, which is equipped with an air scrubber, that dries the manure using the generated heat. The dry manure is then packed in containers and shipped to a company for further processing, which incidentally generates additional income. Most of the dry manure is intended for export.
He also uses some of the heat to heat his own home and to keep the manure in the three fermenters at a temperature of 32/36 degrees, which is a requirement of the bacterial process. In total, 80 to 90% of the heat is used.

6 million kWh per year
Van Oosten aims to achieve the highest possible conversion of biogas to electricity. He delivers over 6 million kWh per year to the grid, which is sufficient to supply energy to approximately 2,000 households per year. With the purchase of the new engine, Van Oosten expects a higher return.
He uses not only manure to produce green energy. "50% of the contents of a fermenter must be manure, we top this up with a variety of waste products from the food industry", says Van Oosten. "This can be cocoa husks from the Verkade chocolate factory in Zaandam, products that are past their best by date, and, for instance, lemonade from the local Jumbo supermarket, weeds and stockbreeding waste. In principle, we use all organic waste, with the exception of animal offal."

Higher efficiency and less emissions
"Van Oosten made a good choice when he decided to purchase the new MAN E2676LE biogas engine," says Dennis van Leeuwen, Sales Manager Powergen at MAN Rollo. "The engine is efficient, gives a high return with less emissions. In view of the fact that the European standards related to permitted emission levels will be tightened up in 2017, this has been an appropriate decision. It is a more powerful engine with a higher mechanical efficiency. The E2676LE212 engine that has a capacity of 210 kWe replaces the old engine, an E2876LE (190kWe). The old engine had run for more than 90,000 hours and was at the end of its economic life. With the new purchase, he has killed two birds with one stone: the old plant has been replaced and the new plant complies with the more stringent emission legislation, also in the longer term."

The new E2676LE can comply with the 1/2 TA Luft emission level without requiring flue gas scrubbing. This is a lower emission level than will be required in the Netherlands in 2017.
Van Oosten operates four MAN engines that vary in capacity. One of the engines generates 520 kWe and is as such the largest engine that MAN has supplied to the agricultural sector. "This 520 kWe engine and the delivery of the first E2676LE engine means that Van Oosten will have two firsts at a single location," says Dennis van Leeuwen.

The engine will be delivered at the end of October with commissioning planned for the beginning of November.

Plant specifications:
Four engines, with generating capacities of 190, 210, 340 and 520 kWe
Input (per year):  approximately 9,000 tonnes of fresh manure, 8,000 tonnes of other organic waste
Net output (per year):  6 million kWh electricity



https://ml3aswpnmaqu.i.optimole.com/lCQ5fL0-gfP47HC5/w:1920/h:1080/q:mauto/https://www.manrollo.com/wp-content/uploads/vanoosten_web-1.jpg
1080
1920
Lia
//www.manrollo.com/wp-content/uploads/logo_manrollo-1.jpg
Lia
2016-09-19 11:12:44
2016-11-16 17:19:39
Van Oosten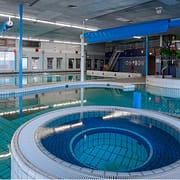 ENER-G Nedalo about working with MAN Rollo

ENER-G Nedalo is part of the ENER-G Group, which has its head office in Manchester. ENER-G Group operates in among others the United Kingdom, Ireland, Italy, Hungary, USA, Mexico and Japan.
ENER-G Nedalo supplies combined heat and power systems (CHP) and backup power systems from 4 kWe to 2500 kWe as part of the total power solution for a company. Design, installation and maintenance are also arranged by ENER-G Nedalo. The company has a wide customer base varying from hotels and swimming pools to hospitals, airports, data centers and other branches of industry.

Jurgen Bergman has worked for Nedalo for twenty years and is as its General Manager responsible for the company's activities in the Benelux. Nedalo and MAN have worked together since the 1980's.

'We have used reputable gas and diesel engines, such as those made by MAN, for our products and systems. MAN Rollo supplies the gas engines that are integrated in our CHP systems. MAN Rollo also supplies all of the required engine spares.

We work well with MAN Rollo because both companies understand that a competitive price/quality ratio is essential to be successful in this market. In addition, the knowledge and expertise of MAN Rollo play an important role. This makes it easier to discuss the specific wishes of our customers with the MAN Rollo staff.

An additional plus point is that the company culture of ENER-G Nedalo and that of MAN Rollo are a good match. Both companies have the right people and effective organisations where the focus is on the customer.'



https://ml3aswpnmaqu.i.optimole.com/lCQ5fL0-6DDPMrbb/w:1920/h:1280/q:mauto/https://www.manrollo.com/wp-content/uploads/homepage.jpg
1280
1920
Lia
//www.manrollo.com/wp-content/uploads/logo_manrollo-1.jpg
Lia
2016-06-02 16:45:23
2016-06-02 16:59:47
ENER-G Nedalo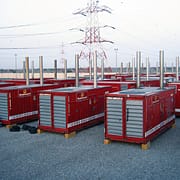 Bredenoord and MAN Rollo have been doing business together for some 30 years

Bredenoord has been providing tailor-made power for virtually any situation for some 75 years. The company's strength lies in both hiring out and selling aggregates and related articles. These temporary, permanent or mobile energy and emergency power facilities are deployed in a variety of fields, such as for events, construction work, agriculture, industry, the ICT sector, care institutions, infrastructure concerns and utilities, and government premises.

'MAN Rollo has actually been one of the suppliers of engines for our applications for some 30 years now,' notes Harry Keurhorst, Technical Manager at Bredenoord. 'We mainly use diesel engines in the mobile aggregates for our rental division. The rental fleet falls within my portfolio, specifically the technical matters concerning the main components for all new investments. I put together a technical dossier, as it were.
At Bredenoord we believe it's important to know who we are doing business with, so it's not only the technical specifications of a component we discuss before issuing the order. Are the company's after-sales good? Can they fulfil our specific wishes so that our rental aggregates can be deployed multifunctionally?
MAN Rollo is just such a company. Client-orientated – they understand our wishes and work with us. Bredenoord and MAN Rollo are both firms with a hands-on mentality.
MAN Rollo is in fact dependent on MAN, which sometimes makes it difficult for them to fulfil our wishes directly. For example, we wanted a couple of modifications to the D2862 engine, and MAN in Germany actually had to carry this out. This took a while, and MAN Rollo did its absolute best to arrange it.
We opt for MAN because we are highly satisfied with the quality of the engine. The engines in our rental fleet must certainly be able to run faultlessly for 10 years, without too many problems. MAN engines meet this demand. Our aggregates can be found in several European countries. Our own team of technicians carries out the maintenance and repairs. MAN Rollo supplies the required parts.

'When a new engine comes onto the market, there's always a dialogue between us, MAN Germany and MAN Rollo before and during installation and putting it into service. The engine is tested extensively and is then installed in accordance with all manner of checks and protocols. Is the engine being used properly, in the way it was intended? Once this process has been completed, the type is approved. The next engines are then ordered as repeat orders. Should there be any issues later, these are resolved by MAN Rollo quickly and correctly. We understand each other, and I'm impressed by MAN Rollo. So it's hardly surprising that we have done business together for such a long time.'

More information about Bredenoord? Please visit www.bredenoord.com



https://ml3aswpnmaqu.i.optimole.com/lCQ5fL0-QlaAC7ny/w:2000/h:1500/q:mauto/https://www.manrollo.com/wp-content/uploads/Foto-1-Oman-gloed.jpg
1944
2592
Lia
//www.manrollo.com/wp-content/uploads/logo_manrollo-1.jpg
Lia
2015-09-14 17:40:29
2015-09-28 11:54:50
Bredenoord B.V.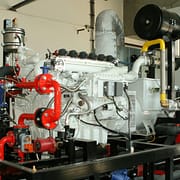 'The best thing about our partnership? MAN Rollo's fast delivery times.'

Vladan Svana, executive partner of Motorgas s.r.o in the Czech Republic has been working together with MAN Rollo for around five years. MAN Rollo supplies Motorgas with gas engines on a regular basis.

'We chose to work with MAN engines because of their high quality and excellent technology. MAN Rollo is our business partner for the delivery of these engines. I think that the partnership between Motorgas s.r.o. and MAN Rollo is working very well. I'm in contact with MAN Rollo several times a month to discuss the price or the delivery time. If there's a problem, they make sure it's solved quickly. But the important thing for me is that the people at MAN Rollo are open and honest and they keep their word. If you were to ask me the main reason why we're working with them, I'd say the delivery time. The biggest advantage of doing business with MAN Rollo is the fast delivery time. It really helps us to be successful in what we do.'



https://ml3aswpnmaqu.i.optimole.com/lCQ5fL0-hh-SAe1G/w:2000/h:1333/q:mauto/https://www.manrollo.com/wp-content/uploads/MotorGas_def.jpg
2592
3888
Lia
//www.manrollo.com/wp-content/uploads/logo_manrollo-1.jpg
Lia
2015-08-13 16:25:04
2015-09-17 09:11:53
Motorgas s.r.o.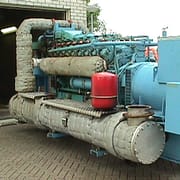 For the past three years, MAN Rollo has been responsible for maintaining and overhauling energy company Vattenfall's natural gas engines.

Vattenfall contacted Pon because it was looking for a new supplier for the maintenance and repair of its gas engines. 'Pon then passed on the order to its subsidiary MAN Rollo,' explains Henk Boeve, Technical Manager at Vattenfall.

'Contractually, we have no direct contact with MAN Rollo, but do have operational contact. In fact, MAN Rollo's operational activities are directly controlled by us, so in that way we are in contact with their service mechanics. And we're very happy with the quality of their work and their specialist knowledge. They're in contact not just with us but also directly with our customers. We always receive positive feedback from our customers about the MAN Rollo mechanics, even from our most critical customers. MAN Rollo carries out regular servicing and major maintenance. The maintenance – and that includes both preventive and corrective maintenance −is mainly carried out on location. Sometimes the engines are dismantled and transported to Zoetermeer. This depends on the type of work to be done and, of course, on the costs.'

'Most of the work involves gas engines for district heating, but also engines for industrial applications such as process heat – such as in Amsterdam. One of the most recent projects was the overhaul of the gas engines for the district heating in the city of Lelystad. The MAN Rollo mechanics dismantled and transported the engines to Zoetermeer, where the engines were assembled into a single installation.'

Not just MAN engines
'Besides MAN engines, we also use other engine brands, such as Jenbacher and Waukesha. That's one of the reasons why we decided to work with MAN Rollo. Pon is only allowed to service Caterpillar and MWM engines, but MAN Rollo also specialises in the maintenance and repairs of brands other than MAN. This is one of the main reasons why we chose to work with MAN Rollo, plus the fact that their service mechanics are real all-rounders.'

Points for improvement
'Of course, you can always find things that can be improved if you look hard enough. One of the obvious things I could mention is the fact that MAN Rollo is a smaller organisation than Pon. That means, for example, that the turnaround times, such as those for the complete control technology for the systems, are sometimes longer. We do take this into account in our planning, but it would be great if MAN Rollo could improve in this area. Another drawback with a smaller organisation is that it takes a little more time and effort for MAN Rollo to implement the stricter safety guidelines of the utility companies. But this takes nothing away from MAN Rollo's quality and specialist knowledge.'



https://ml3aswpnmaqu.i.optimole.com/lCQ5fL0-IX6qWZqT/w:640/h:480/q:mauto/https://www.manrollo.com/wp-content/uploads/Gasmotor-WKK-Lelystad-buiten-2.jpg
480
640
Lia
//www.manrollo.com/wp-content/uploads/logo_manrollo-1.jpg
Lia
2015-08-03 10:41:56
2020-10-28 09:01:16
Vattenfall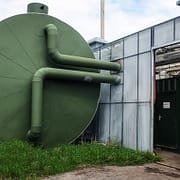 'Tulip-growing West Friesland' energy neutral

The personal ambition of Nico Karsten, who runs floriculture company Franico in Hoogwoud together with Frank Karsten, is to make 'tulip-growing West Friesland' energy neutral.

Franico has set up a biogas system together with cattle farm Groot. This combined heat and power system is located on the cattle farm. The waste generated by these companies and the green waste from the entire region is fed into the main tank of the fermenter through a shredder. There, it is automatically heated and stirred, after which it starts to ferment. Approximately eighty percent of the methane gas is produced in this tank. The biomass that remains is transported to a secondary fermenter. Here, too, gas is formed. All the gas is captured, pumped into a pipe and conveyed to the Karsten plant nursery located 250 metres from the cattle farm. Karsten has a combined heat and power system with a capacity of 0.7 MW with flue gas coolers, and the heat is conveyed through hot-water pipes to its own greenhouse and the greenhouses of the neighbouring growers. The company's gas consumption is now around twenty percent of what it used to be, and Karsten delivers around 75 percent of the electricity yield back to the electricity grid. That is their way of helping to make the world more sustainable.

MAN Rollo supplied all of the above-mentioned systems. 'Our fellow-growers had very positive things to say about MAN Rollo,' reveals Nico Karsten. 'That was why I decided to do business with them and I have no regrets. We've never had any problems with our systems. And MAN Rollo performs all the maintenance based on agreements recorded in a maintenance contract. I'd definitely advise any fellow-growers to contact MAN Rollo if they're interested in a combined heat and power system.'



https://ml3aswpnmaqu.i.optimole.com/lCQ5fL0-KfIlP1tA/w:2000/h:1064/q:mauto/https://www.manrollo.com/wp-content/uploads/manrollo_franico-8880edit.jpg
1064
2000
Lia
//www.manrollo.com/wp-content/uploads/logo_manrollo-1.jpg
Lia
2015-06-01 19:11:56
2015-09-17 09:08:15
Franico VOF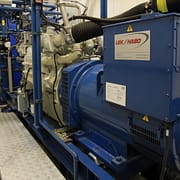 More than 25 years of cooperation between Lek/Habo and MAN Rollo

Lek/Habo have been working with MAN Rollo for more than 25 years and regularly use MAN engines to realise (bio) gas projects. Lek/Habo are packagers; they mount gas engines and generators together on a frame. Then they mount the requisite pumps, exchangers and other accessories. They also use their own operating system, TCS, which customers can use to optimally control and monitor the MAN gas engines.

Lek/Habo purchase gas engines from MAN Rollo. These engines are assembled as combined heat and power systems, which are then installed at the premises of Lek/Habo's customers all over Europe and even further afield. In the early years, MAN Rollo supplied the E2666 and the E2842 engines, several of which Lek/Habo always keep maintained. One of the most recent projects delivered by Lek/Habo and powered with MAN gas engines was the sewage water treatment plant in Terneuzen. Given the desired capacity and the requisite reliability, Lek/Habo decided to use MAN gas engines for two combined heat and power systems. These systems run on the biogas released during the sludge fermentation process. The generated electricity is then used to treat the sewage water, while the heat produced by the gas engine is used to heat the buildings. The generated heat is also used to heat the sludge.

Lek/Habo is very satisfied with its cooperative relationship with MAN Rollo. Which probably explains why they have managed to work so successfully together for over 25 years.



https://ml3aswpnmaqu.i.optimole.com/lCQ5fL0-Im0uBi8T/w:1920/h:1080/q:mauto/https://www.manrollo.com/wp-content/uploads/lekhabo_1.jpg
1080
1920
Lia
//www.manrollo.com/wp-content/uploads/logo_manrollo-1.jpg
Lia
2015-05-27 15:47:31
2015-09-17 09:13:56
Lek/Habo Group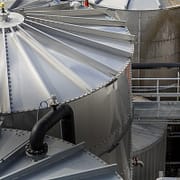 Delivery of highly electrically-efficient engines 

Orgaworld, since 2007 part of the Shanks Group, has establishments in the cities of Amsterdam, Lelystad and Drachten. The company develops, realises and operates plants and installations for processing organic waste. One of these plants is the Biocel GFT (organic waste) fermentation plant in Lelystad. The organic waste is fermented in one of the fourteen gas-tight reactors. During the fermentation process, biogas is created. This biogas is used to generate electricity and heat using a combined heat and power plant (CHP).

Why MAN Rollo was chosen
The Biocel fermentation plant was built in Lelystad in 1996. This means that the existing engines are now 20 years old. Orgaworld decided to renovate the location and the overhaul of the CHPs was included in the scope of the project. "We made an extensive inventory of the wishes, including the size and efficiency of the engines," were the opening words of Harald Koehorst, Operational Manager at Orgaworld and responsible for the locations in Amsterdam, Lelystad and Drachten. The next step for the project team was to draw up a tender document. MAN Rollo and various other companies responded to this document. After drawing up the short list and visiting various reference projects, it was decided to award the contract to MAN Rollo.

"The initial meeting with MAN Rollo left a positive impression. The company is strong in the area of gas engines up to 500 kW and has a good reputation and strong position in the biogas sector. The price was good, the engines are highly electrically efficient and the feeling was good – not an unimportant factor." Another reason to choose MAN Rollo is that the company meets the requirements of a number of Flevoland municipalities. This is because these municipalities operate a policy that stipulates that an organic waste processor must produce a certain amount of electricity from the waste. Therefore, it is essential that the conversion of biogas to electricity is highly efficient. "From this viewpoint it was mandatory to work with a party that could meet this requirement. The contract for supplying two biogas CHPs for the Biocel fermentation plant in Lelystad was therefore awarded to MAN Rollo. Each 400-kWe CHP is installed in a large, sound-insulated container (7.5 x 3 metres). The MAN engines have a higher electrical efficiency than the former engines", says Harald.

From delivery and commissioning to long-term full service
"The decision to cooperate with MAN Rollo was taken unanimously by the project team. After signing the agreement, the project was handed over to the Operations department. It is now up to my department to get the maximum return from the engines. Orgaworld supplies electricity to the gird and the heat is used in the company itself.

MAN Rollo installed the engines in November 2015; they have run satisfactorily from December. The uptime of the CHPs is very high, in part due to the short lines of communication and the rapid response time of MAN Rollo's service department. The fault-clearing service is well staffed, and can be contacted and is available 24/7. MAN Rollo arranged the delivery, installation and commissioning. In addition, Orgaworld entered into a full-service contract with MAN Rollo for a period of 10 years.

Every project has some remaining issues. So has this project, but I am confident that these last ones will be correctly resolved. We are happy that we chose MAN Rollo. We even asked MAN Rollo to think about the overhaul of the engines that are currently running in Amsterdam."



https://ml3aswpnmaqu.i.optimole.com/lCQ5fL0-UBU9X_L8/w:1600/h:400/q:mauto/https://www.manrollo.com/wp-content/uploads/orgaworld.jpg
400
1600
Lia
//www.manrollo.com/wp-content/uploads/logo_manrollo-1.jpg
Lia
2015-05-27 15:30:20
2016-09-19 10:58:49
Orgaworld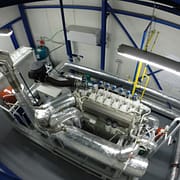 MAN Rollo helps Gentec to achieve its goals: 'MAN Rollo's fast delivery times are important for our partnership'
Gentec was looking for a reliable partner and a supplier of engines in the 50-500 kWe power output range, along with spare parts. MAN Rollo turned out to be the best choice.

Gentec in the Czech Republic provides flexible solutions for the design, packaging, delivery and maintenance of natural gas and biogas cogeneration and trigeneration units in a 40-4300 kWe power output range. Gentec works with partners that include MAN, MWM and MTU. Gentec focuses mainly on the Czech Republic, but it is now also starting to acquire projects from Poland, Slovakia, Russia, Belarus and other CIS countries.

'We met Dennis Singeling of MAN Rollo in 2012 in Brno. From the start, we had a really good feeling about working together with MAN Rollo,' says Vaclav Klein, head of Project Management at Gentec and responsible for acquiring new projects and partners. He ensures that his team reacts flexibly to any situation during the project preparation and realization stages to be certain that the project is delivered in good order. 'We decided to use MAN engines because of their high quality and excellent technology. MAN Rollo is our business partner for the delivery of these engines. For me, the main reason for working with MAN Rollo is their fast delivery times and the commitment of their people. Dennis and the MAN Rollo team are working continuously to strengthen our partnership and are more than willing to share their expertise. We have to be flexible to succeed in the saturated European market and MAN Rollo has the same philosophy. MAN Rollo has a proactive approach and is always eager to help us solve operational problems related to our projects. In my opinion, our relationship has evolved from supplier/client to a partnership. And MAN Rollo understands that partnership means trust, reliability and mutual assistance. MAN Rollo is currently our main partner for the supply of engines and I'm confident that this will continue for a long time.'

'I believe it's time for special solutions in the CHP market, such as syngas solutions, CHP & Steam generation, micro-cogeneration, greenhouse solutions, and so on. It would be great if MAN Rollo could help its customers to run those kinds of projects and develop the necessary technologies. Perhaps this will be the next step in our business relationship.'



https://ml3aswpnmaqu.i.optimole.com/lCQ5fL0-rVJkIEMh/w:1920/h:1080/q:mauto/https://www.manrollo.com/wp-content/uploads/KARLA_web.jpg
1080
1920
Lia
//www.manrollo.com/wp-content/uploads/logo_manrollo-1.jpg
Lia
2015-05-22 13:02:35
2021-08-25 11:23:55
Gentec
Long relationship between MAN Rollo and Nissen energy
Nissen energy in Denmark has been working with MAN Rollo for more than 20 years. Erik Mikkelsen, Manager of the Parts department, says that the two companies have a very good relationship.
'MAN Rollo supplies us with parts for various types of MAN engines because we want to have our own spare parts in stock. And we also need parts for the overhauls that we carry out for our customers. I'm in regular contact with MAN Rollo − varying from once every week to twice a month, depending on the job. We work together well and of course there are sometimes certain issues we need to discuss. But Man Rollo always thinks along with us so that we can arrive at a solution that benefits both parties. Customer focus and fast delivery are a really high priority at MAN Rollo.'
https://ml3aswpnmaqu.i.optimole.com/lCQ5fL0-N1S2Qamr/w:1024/h:768/q:mauto/https://www.manrollo.com/wp-content/uploads/nissen.jpg
768
1024
Lia
//www.manrollo.com/wp-content/uploads/logo_manrollo-1.jpg
Lia
2015-05-20 11:11:49
2021-08-25 11:32:33
NISSEN energy
MAN Rollo BV
Koraalrood 17
2718 SB Zoetermeer
PO box 595
2700 AN Zoetermeer
The Netherlands
T: +31 (0)79 3683683
United Kingdom
Trans Tech House
Gelders Hall Road
Shepshed
Loughborough
Leicestershire
LE129NH
United Kingdom
Scroll to top